New Pocket Swing Dress in NaPali Coast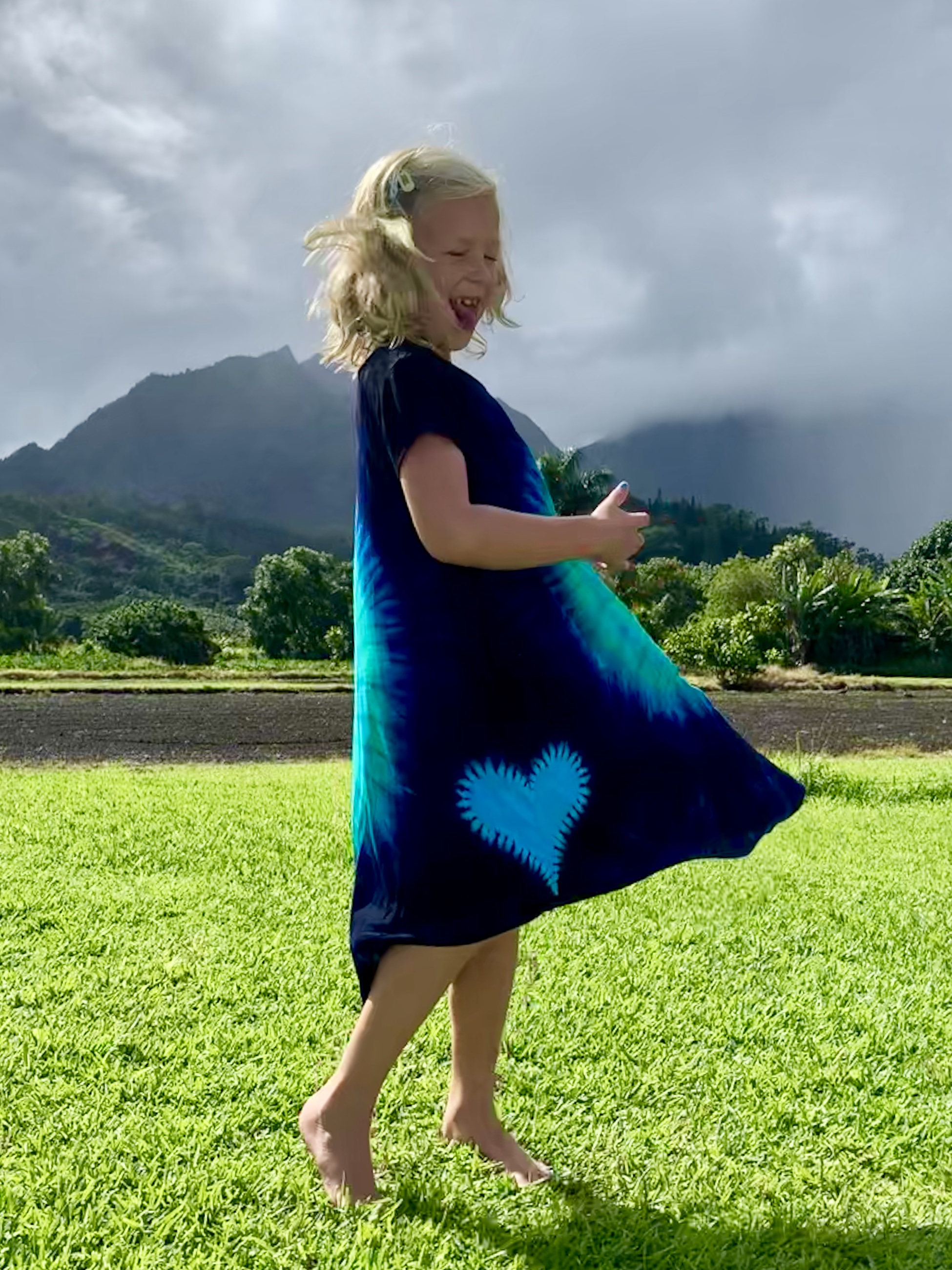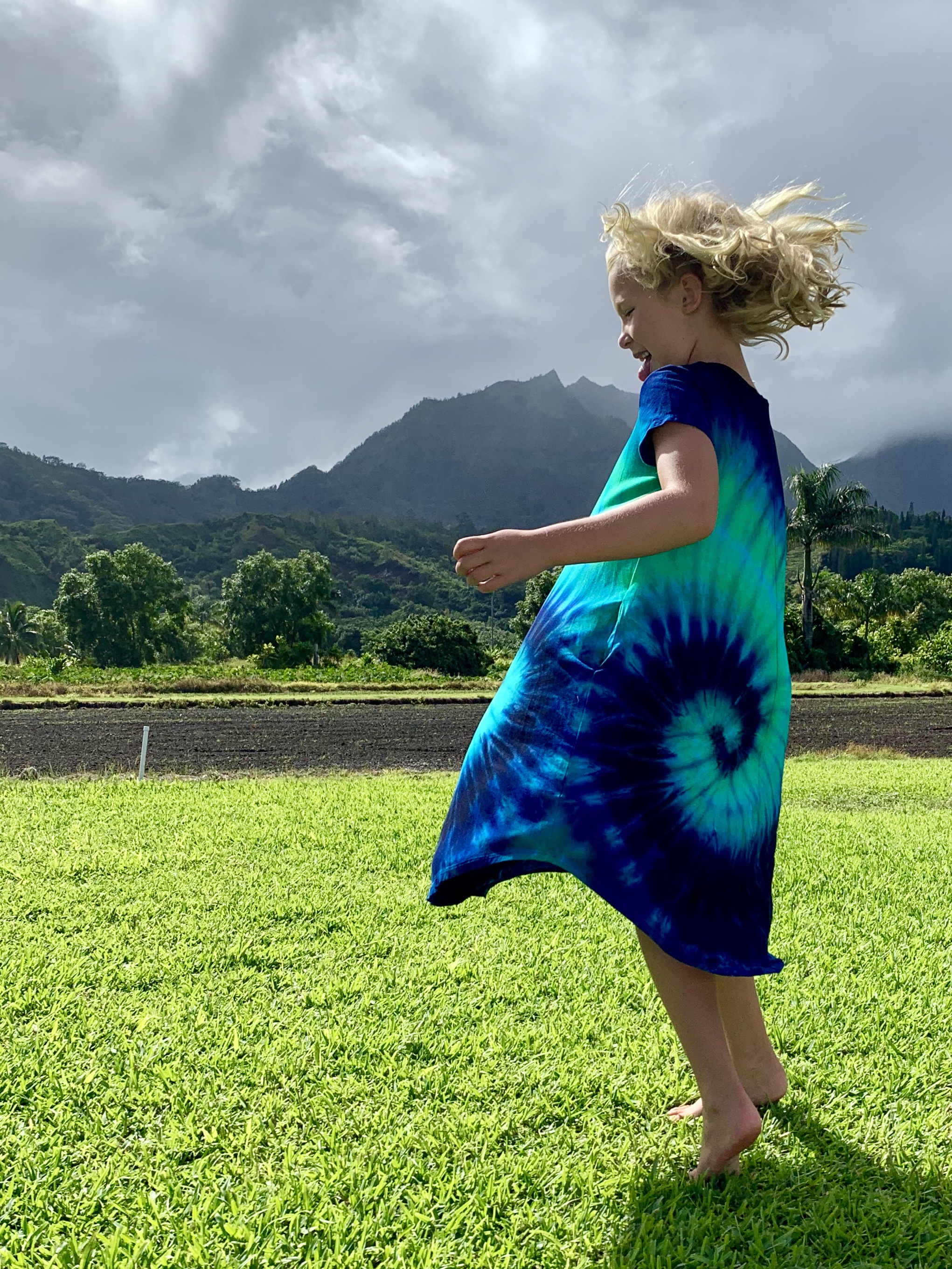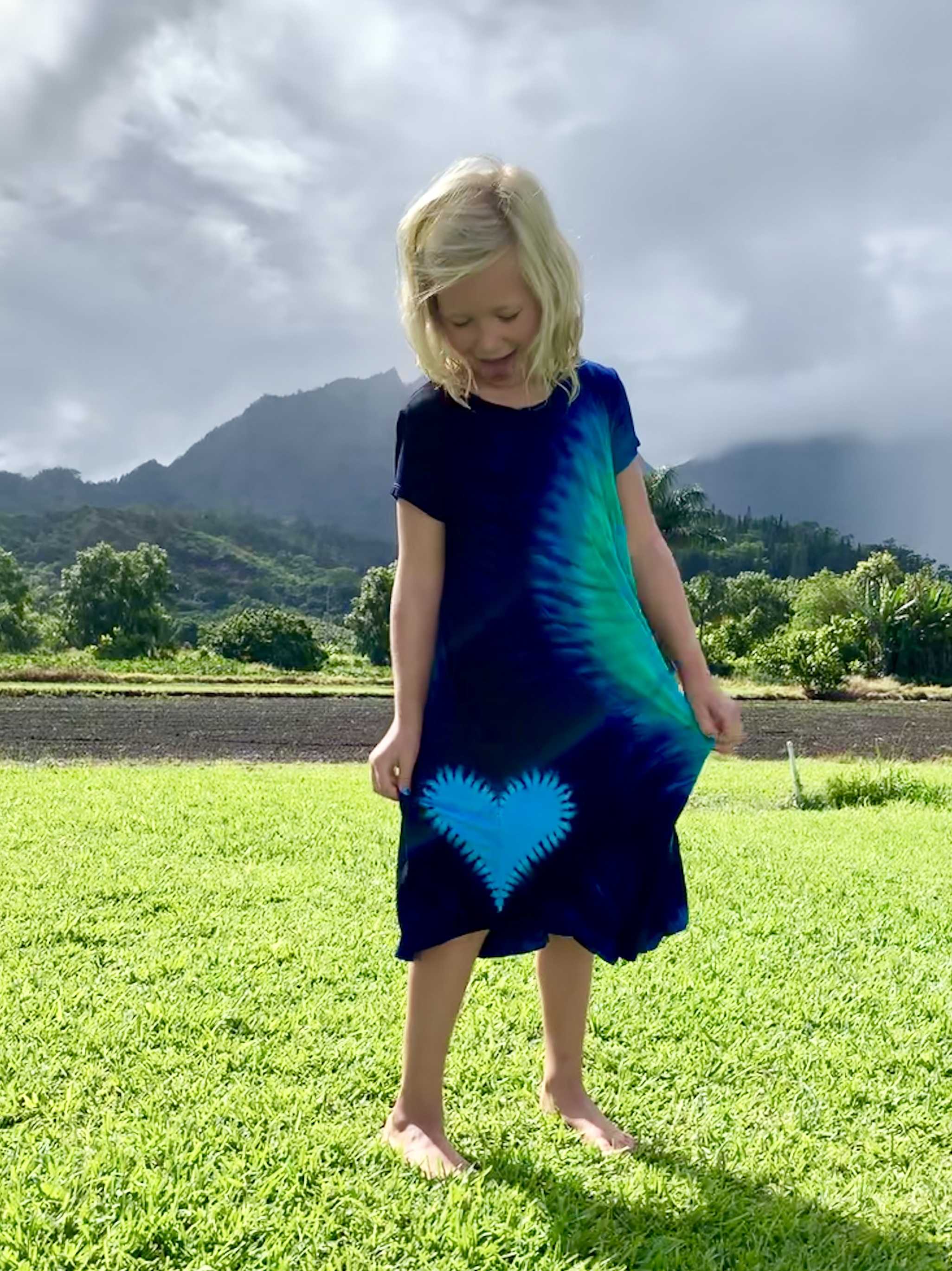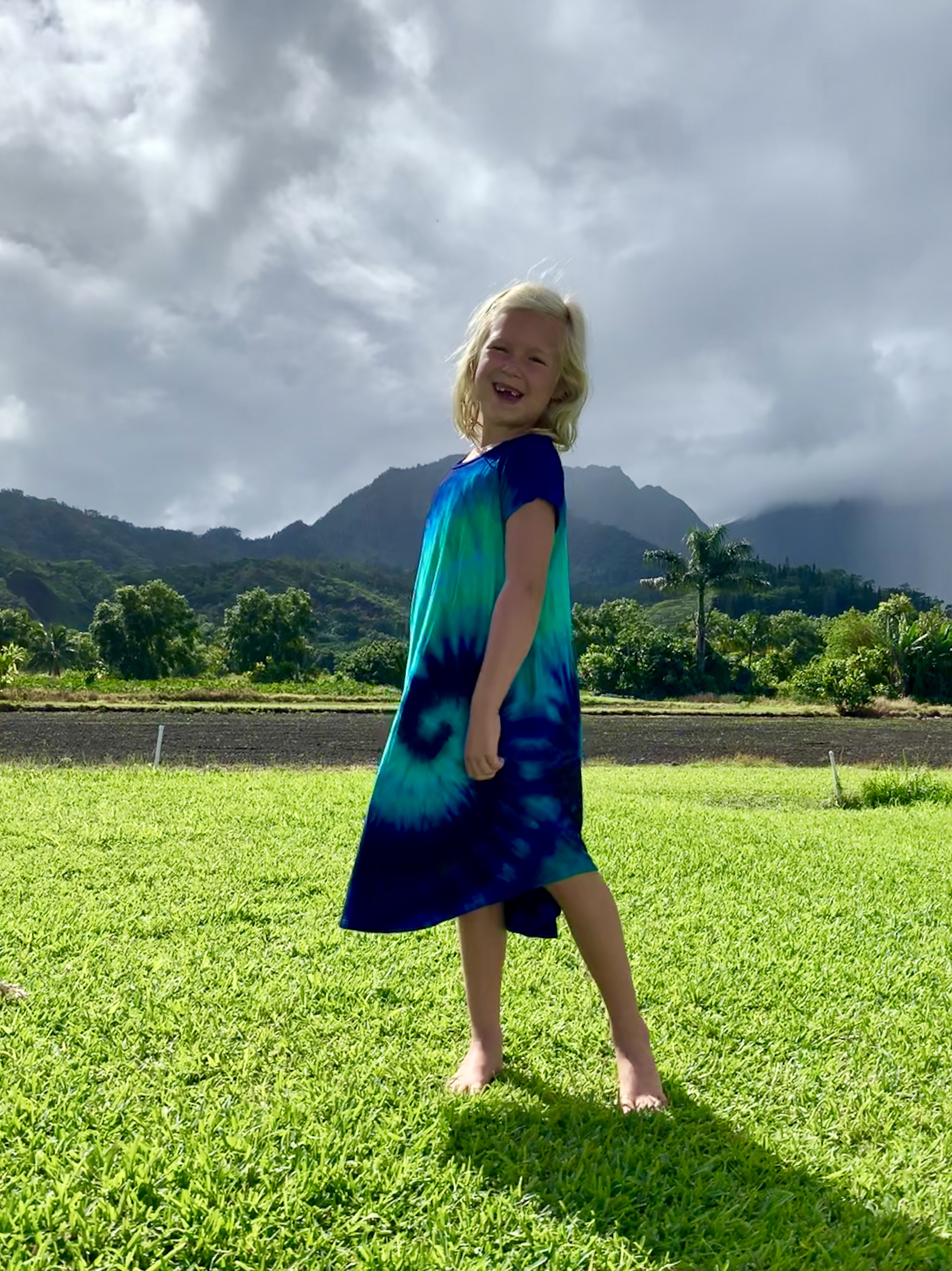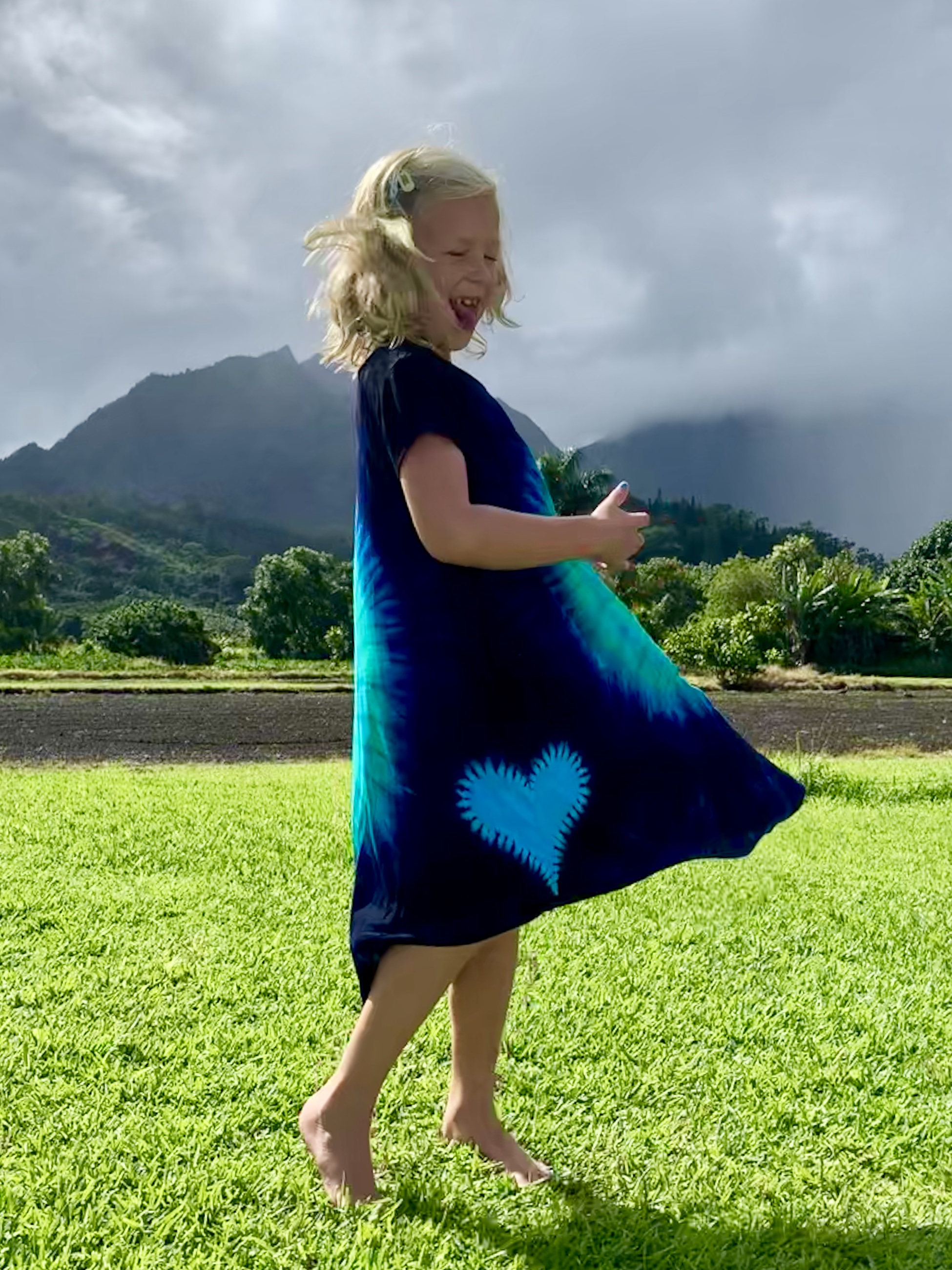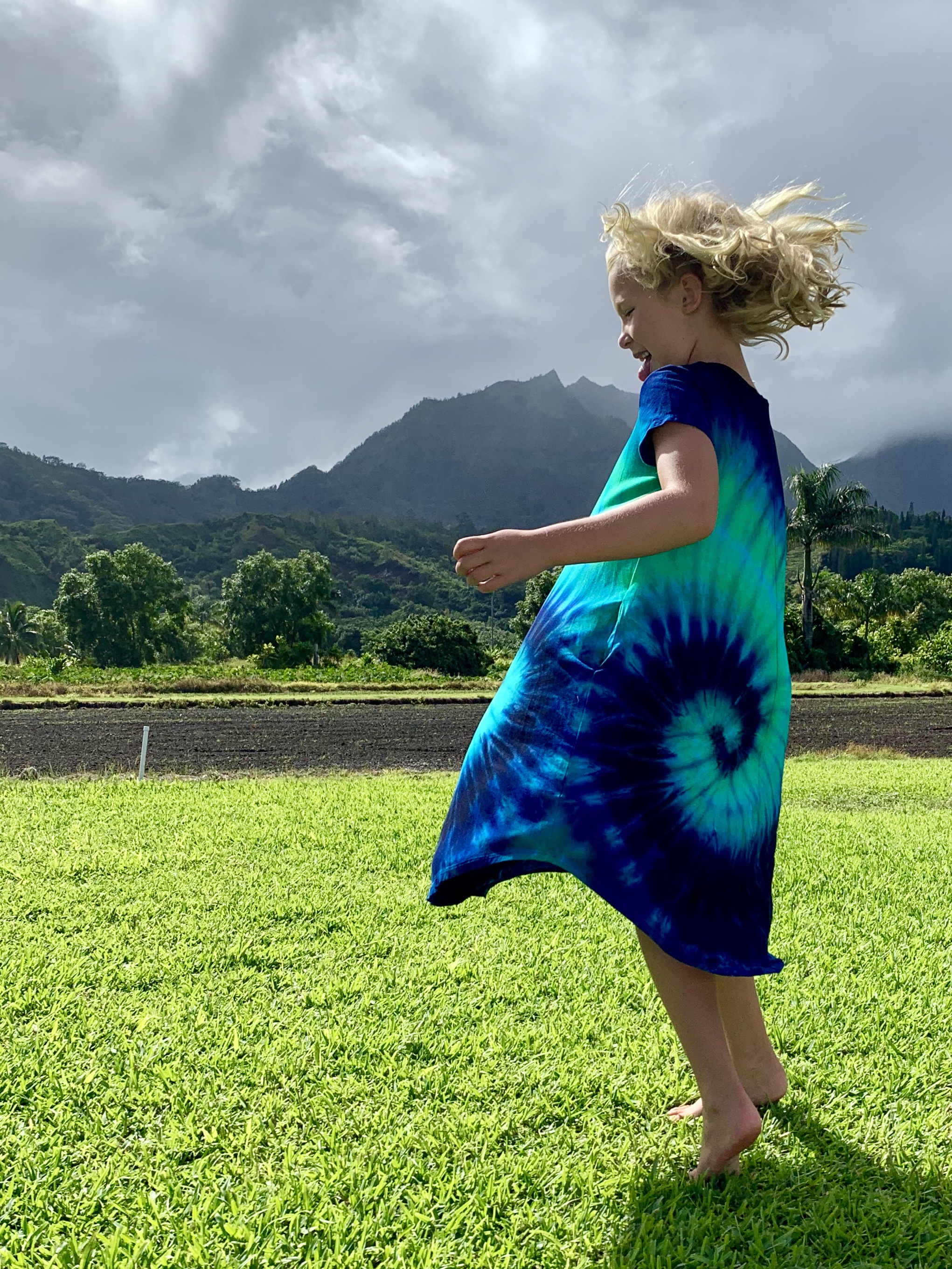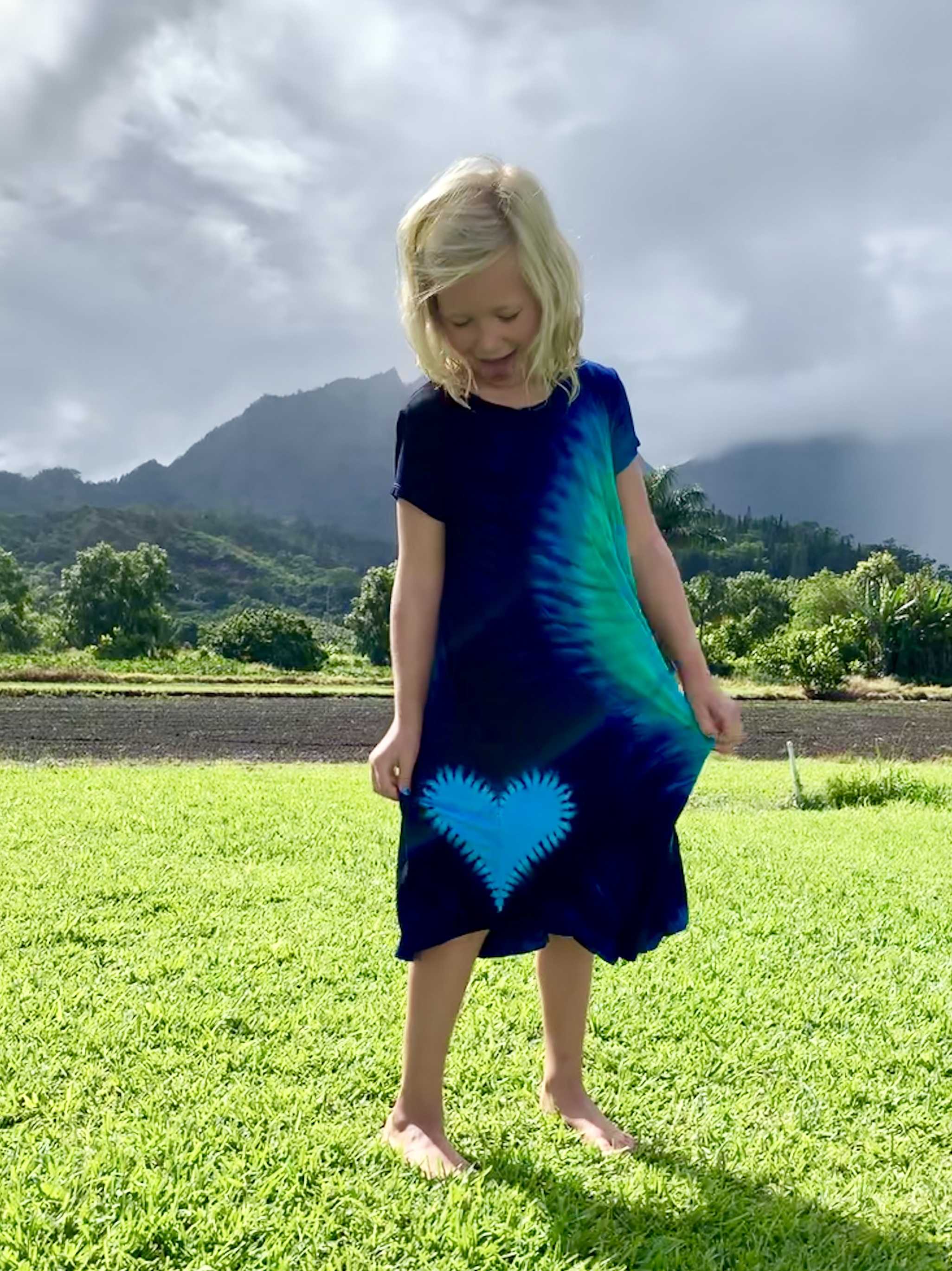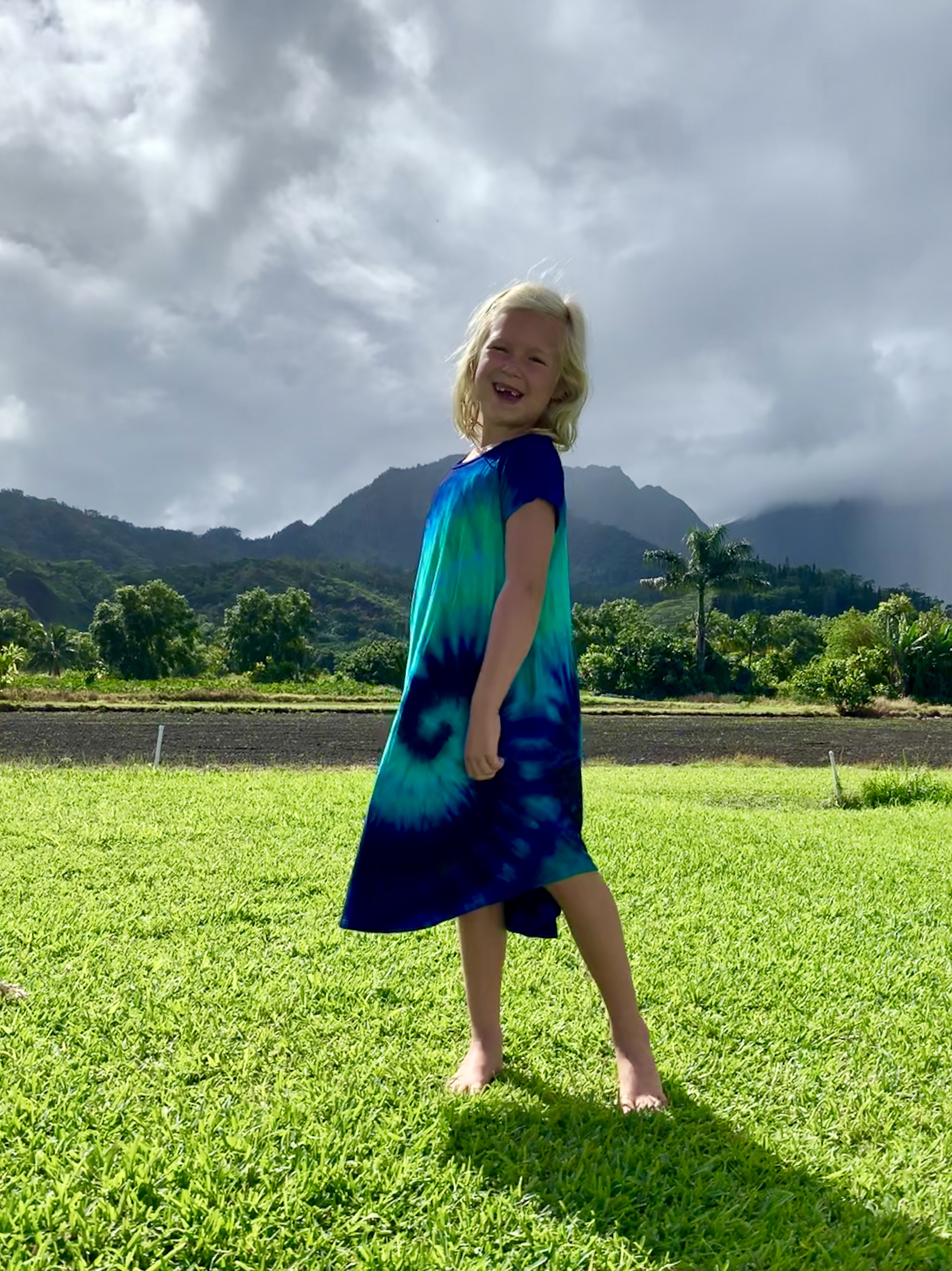 New Pocket Swing Dress in NaPali Coast
This is an update to our adorable dress. It is still a gentle a-line so it offers and easy fit with great movement and twirl, but now it is a couple inches longer. Cap sleeves so it can be worn to most schools. And it has pockets!! Now with a round neck that is comfy, more modest, but still not hard to get over their heads. :)
Yes, the little ones want them a much as we do! Pair it with the Ke'e Crossback for an unbeatable Mommy and Me set you both will love!
100% rayon for breathability and flow.
The majesty of our NaPali Coast inspired this color combination. While hiking the coastline trail I was stunned by the beauty of the water and the reflections of light as sun hit and splashed off the waves. I headed back to my studio and worked for months to capture this play of sun on water in dyes. Oh, and don't worry, it still has my signature heart!
XXSmall fits a two to three year old. XSmall fits a three to four year old. Small fits a four to five year old. Medium fits a six to eight year old. Large fits an eight to ten year old, and Xlarge fits a ten to twelve year old.
The dress is designed to turn into a tunic top as your child grows.