Plumeria Petal Sleeve Shirt in Ha'ena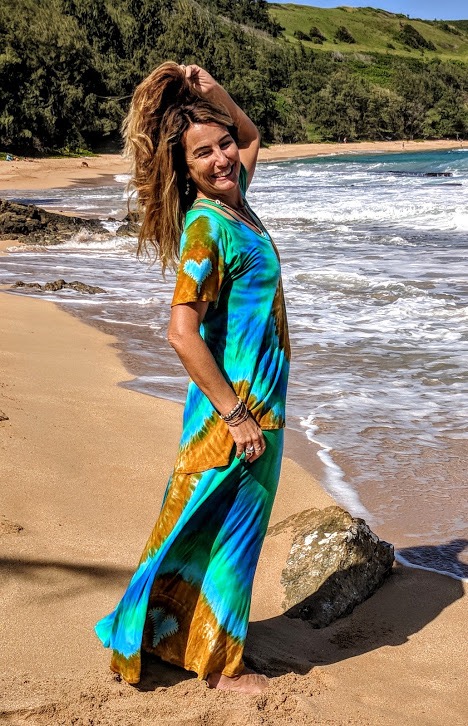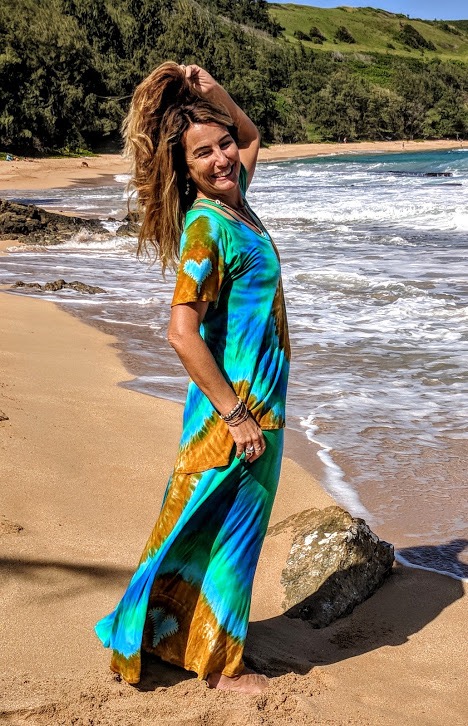 Plumeria Petal Sleeve Shirt in Ha'ena
This is a great fitting top. It is an a-line cut so it is flowy and has movement but is still flattering. It is slightly high/low so it covers your bum it you want to wear it with leggings. And the sleeves are loose and flowy too. The cut-outs add interest and detail but you can still wear a bra.
Rayon jersey for softness and breathability.
Runs a touch big.
In this color combination I'm attempting to capture the beauty and serenity of one of my favorite North Shore Beaches, Ha'ena. The fine golden sand plays against the turquoise water to create a relaxing and invigorating setting. I hope you think of our coast when you where this piece and come back to visit soon!