Lanai Maxi in Waimea Canyon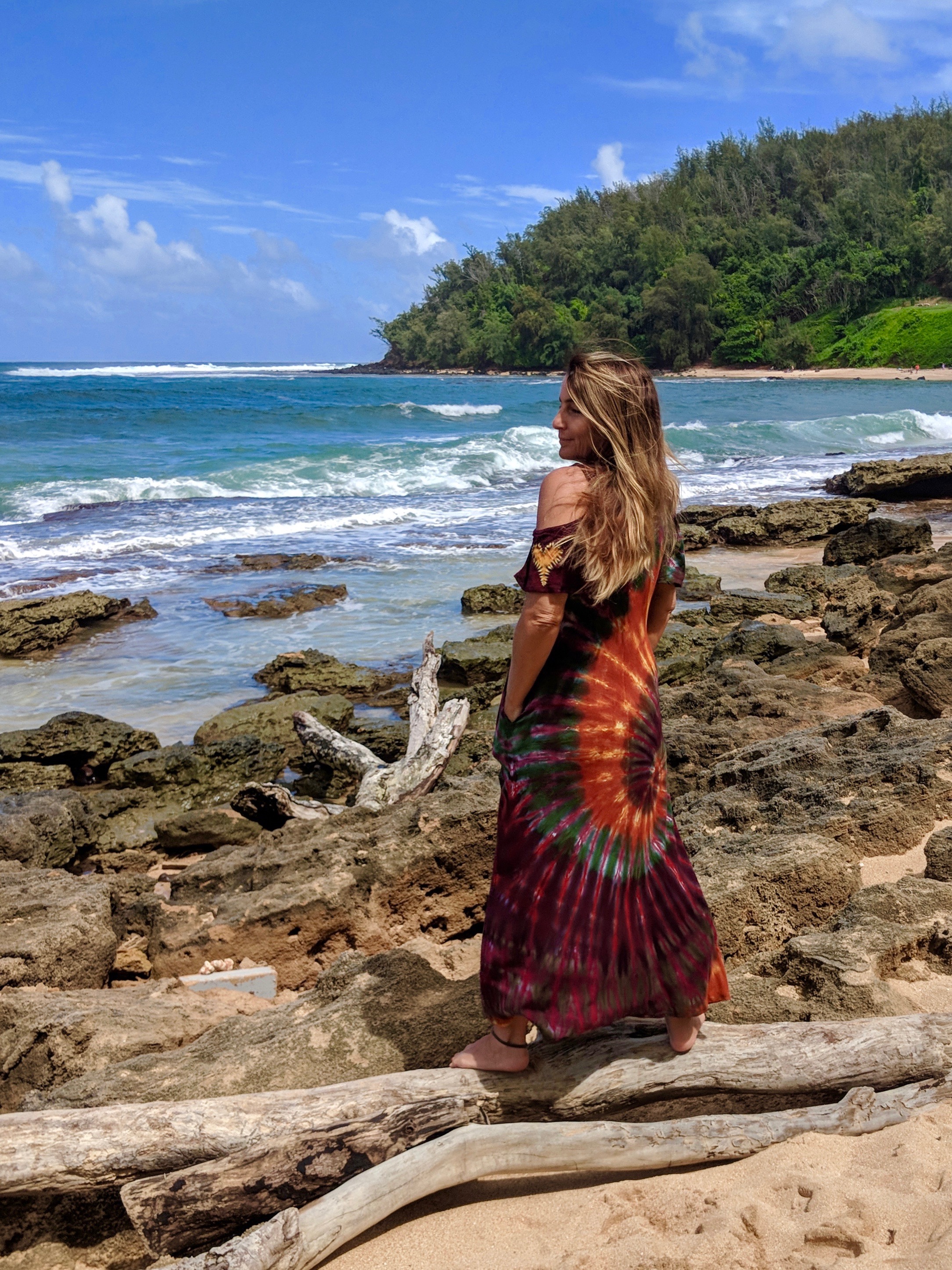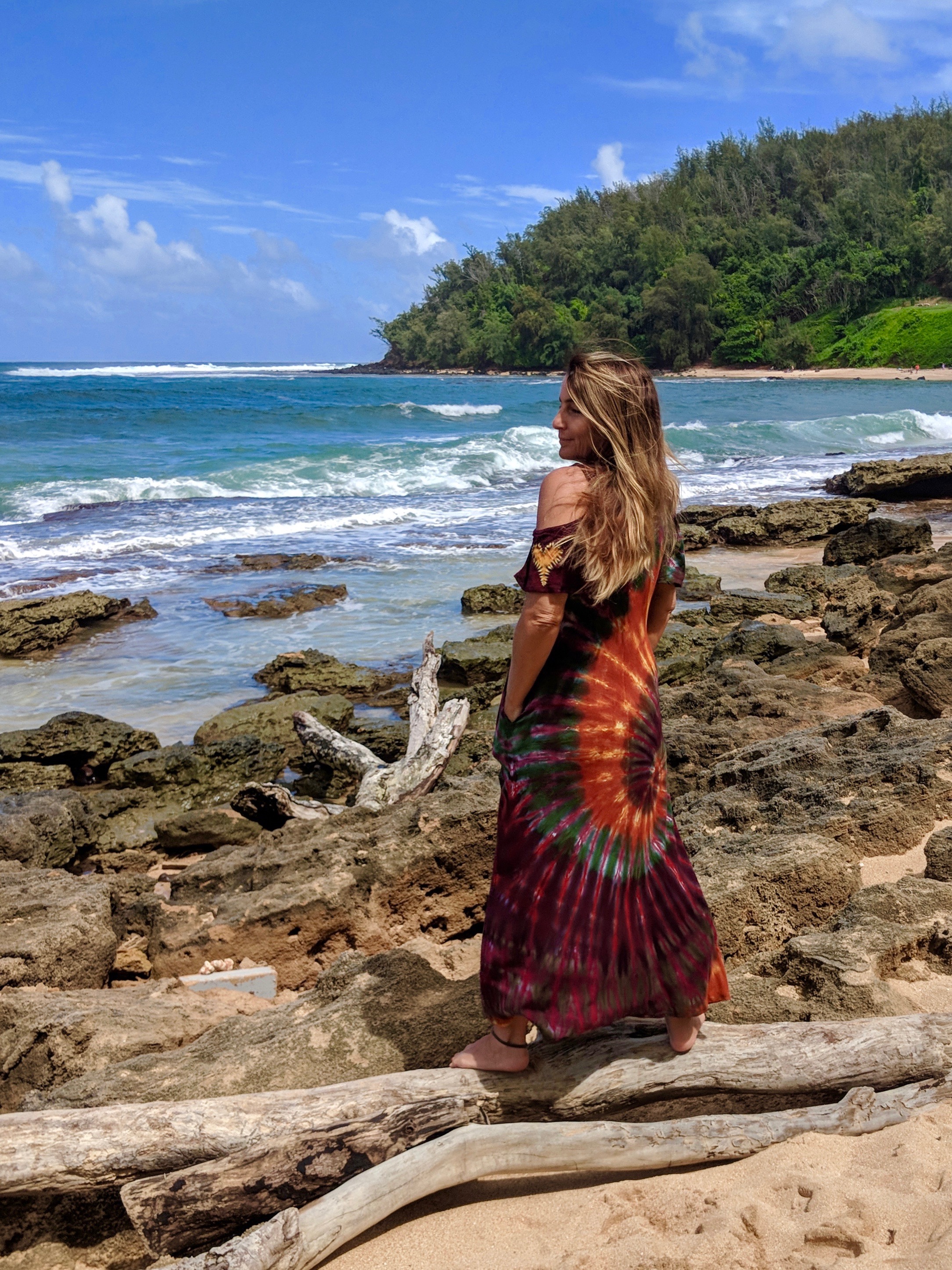 Lanai Maxi in Waimea Canyon
Long and flowy, graceful and flattering, you will love the fit of this beautiful a-line dress. Made of soft rayon jersey, it feels great on your skin, has a gentle stretch, and breathes well. The a-line cut gives it a great flow and is very flattering. I designed this dress with a cold shoulder because I like the feel of wearing a tank but sometimes I want a little extra coverage in my arms. This cold shoulder offers that coverage without my arms feeling constrained or with any tightness. I hope you enjoy this dress and it inspires you to plan an escape to remote tropical island.
This one is dyed in Waimea Canyon colors. I pulled these shades of brown, burgundy, and green from our beautiful canyon, hailed by Samuel Clemens to be the Grand Canyon of the Pacific Northwest.
See all available colors!